Billing Master Small Business Edition
The Billing Master Small Business Edition is absolutely free! CLICK HERE for more information.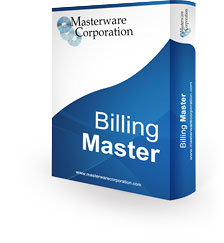 You have an accounting system, but do you have a customer management system? Shown below are the features of our Small Business Edition:
Create multiple customer locations
Customer Contacts
Call Notes for each customer location
Assign a call note to another employee
Setup call notes as reminders
Bill your expended time while on the call
See the call note history and work performed, for a customer, on one screen
Create multiple projects for each customer location
Create multiple quotes per project
Create multiple orders from a single quote (blanket orders)
Bill products, services and labor to a project or to an order
Quickly determine the percent profit and margin of a quote and an order
Immediately know the current status of an order or a project
Quickly know if an order or project is under or overbudget
Know the profit per hour of each employee
Comply with the destination based state sales tax initiatives
Access your customer information from anywhere in the world
Includes license for use on two workstations (Additional Licenses may be purchased)
Billing Master Enterprise Edition
Does the Enterprise Edition fit your business model more accurately? CLICK HERE: for product comparison.

If you want to have the full potential of a customer management system, upgrading to our Enterprise Edition may be for you. Shown below are some of the features of our Enterprise Edition:
All of the feature of the Small Business Edition plus:
Email messages to customer contacts
Email call notes
Email quotes
Email orders
Email invoices
Export data to XML file format
Quickbooks® Pro Integration
Unlimited workstation licenses
Masterware Corporation
.